Last Updated on November 14, 2022 by Charlie Nash
The body changes as we age, but it's not just about the physical aspects. Our reactions get slower and more challenging to achieve because of this slow down in movement or coordination. There are a few ways to help keep the body active as we age, one of which is using a mini trampoline.
A mini trampoline is an excellent way for seniors to get some exercise without putting too much strain on the body. It's low impact and can be done in short bursts, making it perfect for those who may not be able to handle a more strenuous workout. But if you are unsure which one to buy, don't worry. We've researched for you and compiled a list of the best mini trampolines for seniors.
In this article, we will discuss all the products in detail. We will also mention some of the pros and cons to help you in a better way. In addition, we will talk about essential factors that are needed to be considered while buying the best one for yourself. So, let's get started.
5 Best Mini Trampoline For Seniors – Our Top Picks
Comparison Table
Having carefully examined all the products and their features, here are our top five picks:
#1. MXL MaXimus Life Indoor Mini Trampoline
Key Features:
It has a handy storage/carry bag to take it anywhere.
If you are rehabilitating from an injury or are just starting, its stability handlebar can be easily fitted to give you extra balance support.
A bounce counter measures the bounces achieved during each workout.
The folding mini trampoline is made of high-grade steel and precision machined parts of superior quality, making it highly robust for everyday use.
Its innovative design allows it to be folded in half for convenient storage.
DVD with workouts included, and they email you with a free trial for online classes.
Key Specifications:
| | |
| --- | --- |
| Color | Black |
| Material | Metal |
| Frame Size | 40 Inches |
| Pad Type | Foam Pad |
| Shape | Round |
| Item Weight | 10 Kilograms |
Shape & Size: The MXL MaXimus Life Trampoline is a small, round-shaped trampoline with a 40-inch frame. It has a strong metal frame that is powder-coated to resist rusting. The legs are also metal and have rubber tips to prevent slipping.
Assembly: There is no need to use tools to assemble the trampoline, and assembly requires only a few minutes. The legs are screwed into the frame, and the bungee cord is attached to the frame with S-hooks. The entire process should take less than 10 minutes.
Bounce Quality: Unlike other mini trampolines on the market, our adult mini trampolines are made with high-quality, specially tensioned muscle-shaped springs whose placement is perfectly calibrated to provide a consistent, soft, resilient bounce, which is perfect for our Rebounding fitness workouts at home or in the gym. It is important to note that the bungee cord provides an excellent bounce.
Safety Features: Let's talk about safety; this product is one of the safest trampolines on the market because it comes with a handlebar. With the handlebar attached, the user can maintain more balance and stability, which is essential, especially for the elderly. In addition, it has a non-slip surface to prevent accidents. So, for example, if you are doing a workout and start to feel dizzy, you can grab the handlebar and sit down until the feeling goes away.
Easy Storage and Transportation: It has a neat half folding design feature with two strong hinges and a safety locking bolt that allows it to be folded in half. In addition, it comes with a smart, strong canvas storage bag that makes it easy to transport, so you can even take your folding trampoline away with you.
The six-strong steel legs are attached by a robust spring and can be folded flat in seconds rather than the old-fashioned screw-in or bulky leg designs. You can keep the trampoline setup or fold the legs and store them flat or folded if you prefer. With this in mind, it is one of the best-designed and most versatile trampolines available for home exercise.
Weight Limit: The weight limit for this trampoline is 330 pounds which is extremely generous.
Price Range: $400-$600
Warranty: 1.5 years
Customer Service: We like that it has excellent customer service, which helps you sort out any problems you may encounter. In addition, they provide a 24-7 support service, so there is no need to worry.
Findings From Our Testing
The first thing we noticed about the product was its sturdiness.
As mentioned above it is made with a strong metal frame and claims to support a weight capacity of 330 lbs.
We tested this claim by having two grown men jump on it at the same time and it did not wobble one bit. 
After testing the weight capacity, we then tested the bounce quality and we were very impressed. The trampoline provided a consistent, soft but resilient bounce that was perfect for our needs.
We also loved the fact that it came with a handlebar as it provided more stability and balance, which is important, especially for the elderly.
#2. Stamina Mini Fitness Trampoline
Key Features:
Heavy-duty rebounding surface
The safety pad around the trampoline keeps people from bouncing out and getting hurt.
It has legs of rubber that can detach easily. There are six in total, each foot providing flick of the optimal wrist support while tumbling.
Folds for easy storage
36-49 inch diameter steel frame 
Fully supported by müüv, the smart audio coaching app
A safer alternative to metal springs. 
The rebounding surface of a trampoline is designed to be heavy-duty. It's designed to last for a long time.
Thirty-band tension resistance; each band is two inches wide for durability and stability
Key Specifications:
| | |
| --- | --- |
| Color | Black, Silver & Black/Blue |
| Material | Carbon Steel Frame |
| Pad Type | Safety Pad |
| Item Weight | 10-16 Pounds |
| Product Dimensions | 36″L x 36″W x 8.75″H & 49.5″L x 37″W x 51″H |
Shape & Size: Round & Oval Shapes, 36″ in round & 49″ in oval frame size
Assembly: It can take 30 minutes minimum to assemble for two people. It has a detailed assembly instruction manual included. It lists each assembly step and all parts and shows the steps in picture form.
Plus, this product is fully supported by müüv, the smart audio coaching app. The all-in-one app comes with a follow-along assembly video, personalized workouts tailored to your equipment, and a music listening experience from iHeartRadio.
Durability: The frame is made of welded steel and is quite strong. The legs are made of hollow aluminum tubing that can be easily bent. The mat is a bit thin but seems well-made and should last a long time with proper care.
The steel frame and legs are powder-coated to resist rust and corrosion. For example, if you live in a wet environment, you'll want to rinse the trampoline after each use to prevent corrosion.
Safety Features: A red safety pad covers the entire frame and springs. The legs have rubber tips to prevent slipping, and there is a handle for stability when jumping.
The safety pad is thick, durable vinyl, and padded for extra protection. The padding is about 1-inch thick and is spring-loaded to help absorb impact.
A border safety skirt is also included on this trampoline, designed to protect your feet and fingers from injury when jumping on it.
Bounce Quality: A good amount of bounce is present, and it is very consistent throughout. The jumping surface is about 36-inches in diameter and has 30 tension bands. The tension bands are two inches wide and made of heavy-duty latex. They are spaced evenly around the circumference of the tramping surface to create a consistent bounce.
Due to the lack of metal springs, the trampoline has a less bouncy surface than a traditional spring-loaded trampoline. However, this means that the trampoline is much safer for seniors.
Weight Limit: A jumper can jump with a maximum weight of 250 Pounds, and the frame is made of heavy-duty steel to accommodate heavier jumpers in the future.
Price Range: $45-$140
Extra: It comes with all hardware and tools needed for assembly.
Warranty: It comes with a 1-year warranty
Extra: Comes in a huge box, which can be used nicely when building a fort, pup tent, roof of a play house, or as a painting or drawing surface before discarding
Customer Service: Once, we had a problem: the little straps that hold on the rubber tubing for the arm exercises. The stitching came out and sent that piece up into the ceiling. In response to our message to Amazon, we inquired as to whom we could contact or message to get a new strap, and they informed us that all we had to do was return the whole thing. Then we found Stamina's phone number on the unit and called Stamina customer service. As a result, they were very accommodating and sent me a replacement strap immediately. Great customer service.
Keep in mind: This is a perfect choice if you want a foldable Mini Trampoline. The legs are made of aluminum, making them lightweight and easy to move around. A safety pad and skirt are also included with this trampoline, making it a very safe piece of equipment.
Findings From Our Testing
We are happy to report that its resistance bands provide a gentle, supportive bounce ideal for burning calories, toning muscle, and more that is definitely worth the price.
While using it, we didn't have any issues with the safety pad or the skirt, both of which stayed in place throughout our testing.
Given its lightweight and handy carrying handle, we appreciated how easy it was to move around, thanks to its compact size.
Our only concern was that the bungee cords could attract dust and hair because they are so wide, but this is a minor issue and easily remedied with a quick wipe-down.
#3. Letusto Indoor Trampoline
Key Features:
It has a maximum load capacity of 330 pounds, making it an apt choice for seniors
Three levels of heights adjustable foam handle that provides a steady grip
Excellent waterproof material lasts longer, especially when kept outdoors.
Smooth steel springs with a closed design that makes them durable and anti-scratch
Heavy-Duty steel tubes with anti-slip rubber bottom
A sturdy Oxford pad with holes on the back for easy folding
The foldable design reduces the size to 1/4 for easy storage, and the adjustable handle and steel tube are detachable for easy storage.
Heavy-Duty but simple design with lightweight material for anyone to assemble or separate without tools.
Key Specifications:
| | |
| --- | --- |
| Color | Blue |
| Material | Stainless steel |
| Pad Type | Foam Pad |
| Item Weight | 30.5 Pounds |
| Product Dimensions | 47.2″L x 47.2″W x 13″H |
Shape & Size: Octagonal & 47 inches
Assembly: The product is 90% assembled when it is shipped. The customer should do some finishing work. Moreover, no tools are required for the process. You have to assemble legs and stand. Simply following the instruction manuals is also easy to assemble within minutes.
Warranty: 1-year limited warranty
Durability: Stainless steel is used in this product's manufacture, making it quite durable. Compared to the band or other springs, a closed design steel spring would be much more sturdy and safe for the user than a band or other springs.
We loved that it comes with three-level adjustable handlebars. This is perfect for people of different heights and those who want to use it while sitting or standing. It is also significant to note that this trampoline is extremely robust because of its powder-coated steel frame. Overall, this is an excellent option for seniors who want a quality mini trampoline that will last long.
Stability & Safety Assured: The eight legs are covered with anti-slid caps, which keep the rebounder legs in place. As the steel tubes are made to ensure your Safety, they also reduce vibrations or sounds in your home or business. For example, the sound of jumping on a wooden floor can be amplified if there is no mat between the floor and the trampoline.
The jumping mat is made of PP, a wear-resistant and waterproof material that is also UV-resistant. It can be used both indoors and outdoors. The mat is also sewn with eight rows of stitching to make it more durable.
A thick and soft padded foam lining is sewn to the mat to create a safety enclosure. It is also powder-coated to prevent rust from forming on the frame. Additionally, the trampoline legs are powder-coated steel for long-term use, and they have an anti-slip rubber cap that ensures the trampoline does not slip on the ground.
Bounce Quality: The springs of this product are made of steel and covered with PVC to prevent rusting. The springs are located outside the jumping mat and sewn in with eight rows of stitching. This makes the mat very sturdy and gives it a good bounce.
Weight Limit: The weight it can hold is impressive as it can support up to 330 pounds.
Price Range: $100-$200
Customer Service: The customer service provided by this company is excellent. If you are facing any issues, they will respond quickly and be very helpful to you.
Extra: Carry Bag, Wireless Jump Rope
Keep in mind: The customer should know that this is a fitness product, not a toy. The Latest indoor trampoline is an excellent choice for those who want the best budget trampoline for seniors. Steel coated with powder for toughness and anti-slip rubber caps, this trampoline stays put.
Findings From Our Testing
Our team of expert testers put this product into a series of tests and found it very stable and safe.
In addition, we love that it comes with three-level adjustable handlebars that are perfect for people of different heights.
Exercising regularly with this trampoline trainer will help stimulate your metabolism, increase oxygen capacity, and improve your balance. You should not forget that along with this, you will also be boosting your cardiovascular health as well as building muscle mass at the same time.
It is excellent for people who want to use it outdoors since it has a waterproof feature that keeps it from getting wet.
Our tests did not experience any slipping or sliding, even when jumping relatively high.
#4. SereneLife Indoor Workout Mini Trampoline for Adults
Key Features:
Space saver folds away easily with a free kitbag
Its frame cover is made with PVC material that is wear-resistant and can be easily removed for cleaning
Non-slip rubber tips create a stable footing and prevent the mini trampoline from slipping or moving Serenelife trampoline.
Sturdy Steel Rust Proof Powder Coated Frame
This adult trampoline indoor exercise trampoline with a handlebar has an Anti-Pinch patent and features waterproof and weather-resistant construction for indoor and outdoor Use.
Assemble size at 40 x 35-46 from ground to the top for safe, happy jumping.
It can bear a maximum Load of 220 lbs which is good enough.
Key Specifications:
| | |
| --- | --- |
| Color | Silver/Black |
| Material | Polypropylene |
| Pad Type | Foam Pad |
| Item Weight | 4 Kilograms |
| Product Dimensions | 40″L x 40″W x 47.2″H |
Shape & Size: Round & 40"x 35" to 46"( 35"-46" means handle can be adjusted to different heights)
Assembly: It can take a long time for one person to assemble this piece, but assembling it is very simple. 2-3 people can put it together in 1-2 hours max. We found the schematic diagram instructions confusing, so you might want to watch a YouTube video about it.
Durability: SereneLife has made an excellent product. There is a powder coating on the steel structure, which prevents it from corrosion. Moreover, the legs are also made of steel and are very hard. Therefore, the bungee cord system is also very durable. Finally, the PVC cover is also wear-resistant.
Safety Features: There is an elastic protective padding cover that is included with the trampoline, which makes it a safe choice for seniors as well. This will give you a sense of security as you jump, especially if you are a beginner. In addition, due to the padded PVC cover, the jumping surface is soft and easy on your feet and legs, so it is a perfect jumping surface.
The trampoline also has a concealed tension band system which helps avoid injury. For example, if you trip and fall onto the trampoline, the tension band would give way and absorb some of the impacts.
Bounce Quality: It is firm and can provide a good bounce when appropriately used. It's a bit stiff, but you're still able to bounce. Plus, the bungee cord system can do some flips and tricks if you feel adventurous.
Weight Limit: The weight limit for this trampoline is 220 lbs, which means it can accommodate most people.
Extra: Free kit bag.
Price Range: $60-$150
Warranty: 1-year warranty.
Customer Service: Serenelife has excellent customer service. They are quick to respond to any questions or concerns that you may have.
Keep in mind: As far as we are concerned, it is an excellent investment. Moreover, considering its high quality and affordable, it is a wise investment.
Findings From Our Testing
We loved after testing this product how it concealed the tension bands.
This is a safety feature that we think is extremely valuable, seniors in particular.
We also liked the adjustable and padded handrail, which made it easy to grip.
You will be happy to know that once there was a rainstorm and our trampoline was outside, it held up just fine.
We were pleased that the waterproof construction kept everything dry inside.
It was only the instructions that were incomprehensible that we did not like about this product. But, overall, we think this is a great product and would recommend it to anyone.
#5. Marcy Trampoline Cardio Trainer
Key Features:
Marcy Trampoline has a soft Foam Pad that can give you a great experience while working out.
Its supporting legs and continuous rebound bands are well-constructed and can withstand rigorous exercises.
Its durable construction can withstand up to 250 pounds.
You can easily keep the trainer in small spaces in the gym or at home. 
The Marcy Cardio Trampoline Trainer comes with a handlebar. The stabilizing bar allows for increased balance, flexibility, and coordination.
It comes with 1.5 years warranty for the frame and accessories.
Key Specifications:
| | |
| --- | --- |
| Color | Black |
| Material | Metal |
| Pad Type | Foam Pad |
| Item Weight | 20.23 Pounds |
| Frame Size | 40.5 Inches |
Shape & Size: Round & 40.5″L x 40.5″W x 44.5″H
Assembly: One of the best parts about the trampoline is that it comes with detailed instructions and tools for assembly. Aside from that, the purchase of this product includes all of the legs that are required.
Durability: This trampoline is undoubtedly the best for durability, as it is made with metal parts. Because of the steel legs and heavy-duty jumping mat, this trampoline is one of the most durable trampolines you can find.
Safety Features: Marcy's customer safety is always the number one priority. The trampoline has a foam pad covering the steel springs, reducing the risk of injury.
It also has a stabilizing handlebar that will help you to maintain balance and coordination while jumping on the cardio trampoline.
Bounce Quality: This trampoline is ideal for anyone who wants a great bouncing experience. It's perfect for people of all ages and is available in various sizes as the steel legs, and heavy-duty jumping mat make it very sturdy. In addition, the foam pad helps to absorb some of the impact, which makes it gentle on the joints.
Weight Limit: The Marcy Trampoline can support up to 250 pounds, which is perfect for people of all sizes.
Warranty: 3 years warranty
Price Range: $100+
Findings From Our Testing
After carefully testing the Marcy Cardio Trampoline, In our research, we found that the product is a great choice when it comes to improving the cardiovascular health of people.
It is also perfect for people who want to perform a full range of exercises.
The trainer is easy to assemble and comes with all the necessary tools and instructions.
Additionally, the compact design makes it perfect for small spaces.
The only downside is that it is not as resistant as expected, but overall it is a great product.
Buying Guide For Best Mini Trampoline For Seniors
When buying a trampoline, you need to consider several things to ensure you are getting the best possible product. Here are some of the most important factors to consider:
Budget:
The first thing you need to consider is your budget. Trampolines can range in price from around $100 to over $1000, so it is essential to find one that fits your budget.
It is essential to set a budget before starting your search. This will help you narrow your options and choose the best budget trampoline for seniors.
Prices depend on the materials' quality, the trampoline's size, and the brand. So you must decide which attributes are most important to you and then find the best trampoline for seniors.
Material:
The material of the trampoline is also important to consider. Trampolines are usually made of steel, aluminum, or polypropylene.
Steel is the most durable material, but it is also the most expensive. Aluminum is less durable than steel, but it is more affordable. Polypropylene is the least durable material, but it is the most affordable.
Usage:
Next, you need to consider how you will use the trampoline. If you are only going to use it for occasional use, then you can choose a cheaper trampoline. However, if you use it frequently, you must select a more durable trampoline.
Warranty:
The last thing to consider is the warranty. Trampolines usually come with a one-three years warranty. However, some companies offer a more extended warranty.
Choosing a trampoline with a warranty that fits your needs is essential. If you plan on using the trampoline for a long time, then it is better to choose one with a more extended warranty.
FAQs
Conclusion
Based on the above observation, it can be safely said that mini trampolines are safe for seniors as long as specific safety guidelines are followed. It is still possible to benefit from a mini trampoline even if you do not have a lot of mobility.
We have reviewed the five best mini trampolines for seniors, which are durable and have a warranty. But our top pick is SereneLife Indoor Workout Mini Trampoline for Adults because of its affordable price, durability, and features. Plus, it has a warranty which makes it a safer investment.
You Should now have a better idea of what to look for when choosing the best mini trampoline for seniors. Be sure to consider the size, material, usage, and warranty before making your final decision.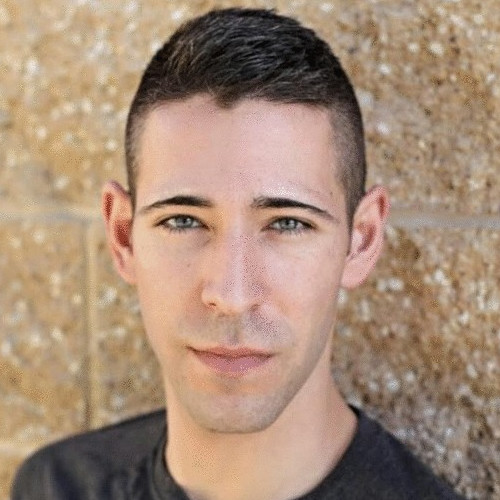 I have been involved in the world of gymnastics for over 20 years! I started gymnastics when I was 5 years old and excelled in the sport eventually finding a way onto a team where I competed throughout high school and into college. With a passion for gymnastics and specifically Trampolines, I have decided to start a blog TrampolineMag, A trampoline magazine. I will share all the reviews, suggestions, and things I have learned about trampolines to make your trampoline experience fun and safe.