Last Updated on October 17, 2022 by Charlie Nash
Summertime is the perfect time for a backyard trampoline party! But what's a party without some fun, festive games? Well, we've got the perfect solution – a trampoline water sprinkler!  Sprinklers attach easily to any standard trampoline and create an excellent shower of cool water that keeps your guests entertained for hours. In addition, the water will spray off the trampoline surface, giving your family and friends a chance to jump and play safely.
Sprinklers aren't that expensive but it doesn't mean you can just buy any random sprinkler. That's why we have researched the best trampoline sprinkler and picked the top 5 available for you. Hopefully, these trampoline water sprinklers make sure your backyard playtime is fun and safe for all ages. 
So, we've got you covered whether you're looking for a traditional trampoline sprinkler or one with a few extra features.
Best Trampoline Water Sprinkler – Top 5 Products Reviewed
Here is the well-researched list of our top 5 picks. So, let's get started:
#1. WHOISHE Trampoline Water Sprinkler
Key Features:
The WHOISHE Trampoline Water Sprinkler is 39.4 feet in length.
The trampoline also has a durable PVC tube that will not leak easily, so you don't have to worry about it breaking easily.
The water sprinkler has a wide base to stay in place even when kids jump around on the trampoline.
It is easy to use and can be attached to any standard hose.
The adjustable water pressure design makes it easy to control the amount of water that comes out. This means you can have a gentle shower or a huge downpour, depending on your desire.
Length: It is 36.5ft long.
Water spraying: The water jet system is adjustable and can cover an area of up to 30 feet. You can also adjust the height of the spray. This will allow you to customize the sprinkler according to your needs. Whenever you want to change the spraying height or area, you can do so without difficulty.
Assembly: The sprinkler comes partially assembled. You will have to put together the water pipes and secure them with the help of the universal lock-style connector. The entire process will take less than 5 minutes.
Material: The trampoline sprinkler is composed of high-quality PE material. This makes it weather-resistant and durable. The water pipes are also built of high-quality PVC material. These materials make the trampoline long-lasting. In addition, they are resistant to yellowing, hydrolysis, and microbial degradation, so you can use the trampoline for a long time. Parents will love this because it means their children can use the sprinkler for many years.
Unique Design: The trampoline sprinkler features a faucet connector with a switch to turn on and off to control the water flow. The cable ties of the trampoline are also adjustable. You can use them to secure the water pipes in place. When the cable is too tight, you can loosen it with the help of the release button. This will make it easy for you to set up and take down the sprinkler.
Extra: The sprinkler comes with a Universal Faucet Connector, Threaded Adapter, and 20 Long Cable Ties.
What we like: It provides natural water cooling, which will make any party a blast. It will also decrease your patio temperature to 25 degrees so that you and your guests can enjoy the party without feeling hot.
#2. Meresysid Trampoline Sprinkler
Key Features:
The Meresysid Trampoline Sprinkler attaches quickly to any standard garden hose and can be used on any size trampoline.
It features adjustable nozzles that can be set to create different water patterns so you can customize your sprinkler experience.
This unique sprinkler also has a built-in timer that allows you to set it for up to 60 minutes of continuous operation. This innovative sprinkler is perfect for those hot summer days when you want to cool off and have fun!
This sprinkler is 39ft in length, so you can easily cover the whole trampoline.
Length: It is 39ft long.
Weight and portability: This sprinkler is light, weighing only a few pounds. It's also portable, as it can be folded into a smaller size for storage and transport. So, you can take it with you wherever you go!
Durability: It is made of high-quality materials that make it durable and long-lasting. The sprinkler is UV-resistant so that it won't fade in the sun. Set it up in your backyard and enjoy it whenever you want to use it. In summer, you can use it every day to cool off. Kids are going to love playing in this sprinkler!
Safety: In terms of safety, the Meresysid trampoline sprinkler is very safe to use. The water pressure is adjustable to control how much water comes out. This is critical, as you don't want the kids to get too wet and slip. Moreover, the Meresysid trampoline sprinkler has a shut-off valve that will automatically turn off the water if there is any leakage. So, you don't have to worry about the kids getting hurt. The pipes have push-fit connections that make them leak-proof.
Ease of use: The Meresysid trampoline sprinkler is very easy to use. Connect it to a hose and turn on the water. The sprinkler will do the rest. The lock system ensures the water stays on, even if kids play around in it. Moreover, the Meresysid trampoline sprinkler has a user manual that will help you understand how to use it.
Ten movable nozzles on the Meresysid trampoline sprinkler can be configured to produce various water patterns. This is a fantastic feature because it lets you personalize your sprinkler usage, which makes it one of the best rated trampoline sprinkler.
Amazingly, a built-in timer allows you to program this unusual sprinkler to run continuously for up to 60 minutes. This is ideal for those sweltering summer days when all you want to do is relax and have fun. This unique sprinkler also has a built-in timer that allows you to set it up to 60 minutes of continuous operation.
Extra: It comes with a water pipe joint, 25 cable ties, and a user guide.
#3. Bobor Trampoline Sprinkler:
Key Features:
It has a large spray area and can cover up to 50 square meters, which helps to cool down a larger area.
The nozzle is made of high-quality ABS plastic, which is safe and reliable, so you don't have to worry about breaking or leaking.
It has a universal connector that fits most trampolines, so you can easily set it up.
It's a versatile sprinkler, you can use it for garden watering & outdoor cooling etc.
Length: The Bobor trampolines sprinkler has 39ft of hose and a large spray area that can cover up to 50 square meters.
Material: This trampoline sprinkler is made of premium PVC that can withstand hot weather and high pressure. You can easily coil the hose for compact storage when not in use. It can also be used as a regular garden hose.
Installation: The installation process of this sprinkler is pretty simple. You need to connect it to a water source, and you're good to go. After that, you only need a water hose and a flat surface to place it on. This trampoline sprinkler can be used on any flat surface, including grass, concrete, and asphalt. The total time for installation is about 10 minutes.
Performance: This sprinkler has an adjustable spray pattern set to mist, shower, or stream. The water flow can also be adjusted from light to heavy. The Bobor trampoline sprinkler is just suitable for cooling down on hot summer days.
Customer service: Bobor has a strong customer service team that is always ready to help. They offer a 100% satisfaction guarantee.
Keep in mind: The Bobor trampoline sprinkler is not designed for use with salt water or chlorinated water because it will damage the PVC material.
#4. ThrillZoo Trampoline Sprinkler
Key Features:
Pressure up to 300psi.
UV Resistant, Fiber reinforced hose
Leak proof fittings
EXTRA LONG HOSE – Fits up to 16-ft trampolines
Extra Long Cord
60 zip-tie style attachments
Length: ThrillZoo trampoline sprinkler comes in 33ft length and can fit up to 16ft trampolines.
As it is in a tube-like form you can easily give it different shapes to fit your trampoline. It is designed to ensure an even distribution of water when in use. We loved how this helped to keep the water pressure steady and consistent.
Pressure: This model can handle up to 300psi of water pressure. This is more than enough to make sure that the time you spend on the trampoline is soaked in water fun.
Size: This sprinkler will fit most trampolines that are 16 feet or less. This is the average size for a family trampoline so you should be covered.
Material: The ThrillZoo sprinkler is made from tough and durable metal. This means that it can withstand a lot of wear and tear. We twisted and turned it and it showed no signs of wear. Moreover, brass fittings ensure that there are no leaks and that the water pressure is maintained.
Safety: This sprinkler comes with 60 zip-tie-style attachments. This means that you can firmly secure it to the trampoline and know it will not move. This is great for safety as it means that there is no risk of the sprinkler coming loose and hitting someone.
#5. KLSwag Trampoline Sprinkler
Key Features:
32.8 feet in size that can cover a large trampoline
Contains 60 PVC pipes for maximum water coverage
Features a sturdy base for stability so it won't cause trampoline damage
Has a valve for easy on/off water control
Can be used on its own or with a trampoline net that has a hook opening
Dimensions or size: 10 meters in diameter and 32.8 feet long, covering up to a 40-foot trampoline.
Material: The sprinkler is made up of highly durable Polyvinyl chloride, which is rust and leak-proof. The transparent hose is made of heavy-duty material and can withstand high water pressure. So for long-term usage, this product is excellent. After conducting this trampoline sprinkler review and testing, we found that the construction quality was enhanced by using corrosion and leak-proof PVC for the trampoline sprinklers.
Also, the top ball valve makes it simple to turn the water pressure ON or OFF, which is excellent for safety.
Unique feature: It has a ball valve on the top for controlling water pressure and easy ON/OFF. The package includes two brass nozzles, which can create different water spray effects. So your kids will enjoy playing in the water and won't get bored quickly.
Protective features: The trampoline sprinkler has a leak-proof design, and all the connections are secure. So, there is no danger of water leakage. Furthermore, the ball valve on the top can control the water pressure, so your kids are safe from any sudden bursts of water.
Customer services: The company provides a 90-day money-back guarantee if you are unsatisfied with the product. So you can buy it with confidence. In addition, the company also has a 24/7 customer support service to answer any queries you may have.
For the price, the KLSwag Trampoline Sprinkler provides excellent value.
Best Trampoline Sprinkler Selection – Buying Guide
When you are looking for a trampoline sprinkler, there are several things that you need to take into consideration. We have listed the following factors to consider while buying a trampoline sprinkler.
Dimensions of Trampoline:
The first thing you need to consider is the size of the trampoline sprinkler. The sprinkler should be able to cover the entire circumference of the trampoline. Ideally, it should be 10 to 15 meters in diameter. This will ensure that the entire trampoline is covered with water.
Also Read: Trampoline Size Guide
Nozzles:
Another vital thing to look at while choosing a trampoline sprinkler is the number and size of the nozzles. A good sprinkler should have at least 10 to 20 nozzles for even water distribution. We also advise you to go for a trampoline sprinkler with two brass nozzles to create different water spray effects. This will keep your kids entertained for a long time.
Material:
The sprinkler should be made from high-quality materials to ensure that it is durable and long-lasting. Ideally, the material must be plastic or polyvinyl chloride, which is rust and leak-proof.
Moreover, the transparent hose should be heavy-duty material to withstand high water pressure.
Also Read: Best Heavy-duty Trampolines
Special Features:
The trampoline sprinkler should have some special features that make it unique. For instance, it should have a ball valve on the top for controlling water pressure and an easy ON/OFF switch. So whenever your kids want to play in the water, they can turn it on.
Protective Features:
To ensure the safety of your kids, the trampoline sprinkler should be equipped with some protective features. For instance, it should have a leak-proof design so that there is no danger of water leakage. Furthermore, the ball valve on the top should be able to control the water pressure so that sudden bursts of water do not harm your kids.
FAQs
Final Verdict:
When it comes to trampoline sprinklers, there is a variety of things to consider, such as build quality, safety features, price, and customer service. After considering all these factors, we have listed the five best trampoline water sprinklers currently available.
We hope our guide has been helpful and that you have found the right trampoline sprinkler for your needs. If you have any questions, please contact us; we will be happy to help. Thank you for reading!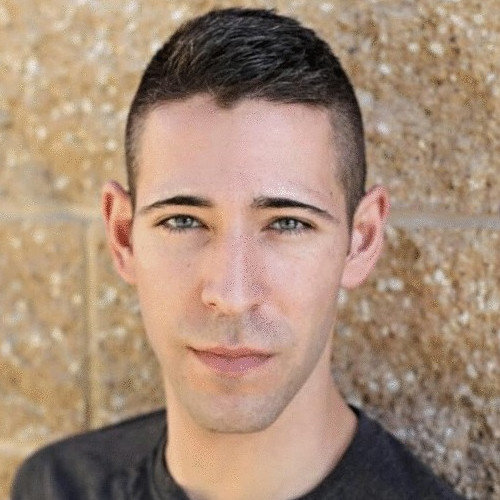 I have been involved in the world of gymnastics for over 20 years! I started gymnastics when I was 5 years old and excelled in the sport eventually finding a way onto a team where I competed throughout high school and into college. With a passion for gymnastics and specifically Trampolines, I have decided to start a blog TrampolineMag, A trampoline magazine. I will share all the reviews, suggestions, and things I have learned about trampolines to make your trampoline experience fun and safe.