Last Updated on December 6, 2022 by Charlie Nash
Have you ever wondered why you get a sore, stiff neck after a long day? Or why you can't seem to lose weight no matter how hard you try? It might not be laziness or even the food you eat, but it could be the lymphatic drainage system in your body.
The lymphatic system drains excess bodily fluids to help reduce swelling and keep the immune system working correctly. But when it doesn't drain properly, it can lead to pain, stiffness, and discomfort.
A trampoline is a fun and easy way to get the blood flowing and lymphatic drainage working. It can even improve your cardiovascular health, reduce stress, and help you achieve a better posture. Research has shown that people with poor lymphatic drainage are more likely to get colds, flu, and other viruses than those with a better lymphatic drainage system.
So, if you're looking for the most reliable trampoline to help you stay healthy, you've come to the right place. We've researched and compiled a list of the best trampoline for lymphatic drainage to help you improve your lymphatic drainage.
Best Trampoline For Lymphatic Drainage – Our Top 5 Picks:
Finding the most effective trampoline for lymphatic drainage can be tricky. But by doing the research and developing a list of the top 5 rebounders for lymphatic drainage, we've made it simple for you. So check out our top 5 choices.
Comparison Table
After testing each product, we recommend The JumpSport Cardio Fitness Rebounder as the premier trampoline for lymphatic drainage.
Before going to a product review, it's important to learn about lymphatic drainage and its relation to rebounding.
What is Lymphatic Drainage & Its Importance?
The Lymphatic system is a vital part of your body. It consists of lymph nodes, tonsils, spleen, and thymus. The lymphatic system is basically a transport system.
Wondering what lymph is? It's a pale, yellowish fluid that is created from electrolytes, nutrients, and white blood cells that aren't used by your cells. Now, the lymphatic system carries this lymph to lymph nodes. Most of the lymph nodes are located around the neck and head area. During this lymphatic system also collects lots of waste, bacteria, and other unpleasant stuff that your body is trying to get rid of and then delivers some of the beneficial substances to the cells that need them.
The most important thing to know is that the lymphatic system is a ONE-WAY transport system, unlike the bloodstream. As mentioned earlier lymph is only transferred from your body's cells to lymph nodes. So it's always working against Gravity.
An efficient flow of blood and muscular movements are crucial to keeping your lymph flowing properly to eliminate waste products from the cells of your body, as well as having a strong immune system.
How Trampoline/Rebounder can Help with Lymphatic Drain
Do you know we experience two extremes of gravity while jumping? We experience high gravity at the bottom of the jump and zero gravity at top of the jump. It provides a great kick to the one-way lymphatic system. So, Intense bouncing results in a supercharged lymphatic system.
Experts believe that this high fluctuation of gravity by intense jumping results in increasing the flow 15-20 times more than normal because the lymphatic valves open nice and wide. You can achieve that with all kinds of exercises but with jumping or rebounding you can achieve that quickly within minutes of medium-intensity of bouncing.
Overall now we understand that a trampoline/rebounder can be of great help with lymphatic drainage and bouncing can be an excellent treatment for:
Taking waste out of the body
Strengthening your immunity
Improving the health of cells and blood
Now after a complete understanding of lymphatic drainage and trampoline benefits for the lymphatic system, let's check our top 5 picks as the best trampoline for lymphatic drainage.
#1. Tomser Foldable Trampoline with Handrail
Key Features:
The trampoline is made of a heavy-duty steel frame, making it sturdy and stable.
The steel tube feet are covered with a non-slip rubber material, reducing the risk of injury.
It has a maximum weight capacity of 450 lbs, making it ideal for kids and adults.
49-inch fitness rebounder provides an excellent low-impact cardio workout while improving coordination, balance, and burning calories.
Key Specifications:
| | |
| --- | --- |
| Color | Black & Silver |
| Material | Stainless steel |
| Pad Type | Foam Pad |
| Number of Springs | 32 |
Shape & Size: It's a round shape Trampoline that has a 43 & 49-inch jumping surface with adjustable padded handrails. It is highly suitable for kids and adults for safe jumping. The adjustable handrails are set at height settings of 52 inches, 47 inches, and 43 inches so that you can safely enjoy the jumping fun.
Assembly: This trampoline is easy to assemble. You can set it up in minutes without any tools. All you have to do is follow the instructions in the manual. There is no need to hire someone to do it for you.
Durability: It is made with heavy-duty steel frames and a high-quality environment-friendly PP mat, which make it sturdy and provides a solid weight-bearing capability to support multiple jumpers simultaneously.
Safety Features: To ensure smooth and high jumping, there are 32 well-tensioned elastic spring connections on Tomser trampolines. The top rail is padded for safety and has an easy-to-assemble design to set it up quickly. Furthermore, it is made with steel tube feet with rubber material that decreases the noise when jumping and prevents the trampoline from slipping. People who used to have a trampoline in their backyard will not have to worry about the noise anymore.
Portable and Foldable: It can be easily folded for storage and transportation. You can put it in the backyard, living room, or other places without too much space. You can also take it with you when you travel.
Warranty: The brand delivers a one-year frame guarantee and a six-month mat warranty. Additionally, they have a 30-day money-back guarantee so that you can shop with assurance.
Weight capacity: The weight capacity of this trampoline is 450 lbs for 49-inch size and 400 lbs for 43-inch, which means it can support a heavy person too. Therefore, it is appropriate for everyone in the family to use.
Price Range: $100-$130
Findings From Our Testing
After testing this trampoline, we found that it is sturdy and well-made. Jumping would be smooth and high with it.
Moreover, it is simple to fold and assemble for storage.
For a high and smooth jumping experience, this trampoline also has 32 elastic springs.
Further, the trampoline has padded handrails and steel tube feet covered in rubber to reduce noise when jumping and prevent slippage.
#2. JumpSports Cardio Fitness Rebounder
Key Features:
The steel frame is durable and has a maximum user weight of 250 lbs to accommodate people of all sizes.
The extra wide padded mat is made from high-quality, UV-resistant polypropylene for long-lasting use and provides a smooth, consistent bounce.
It has two elastic cords that provide 64 resistance levels, making it ideal for people at all fitness levels.
Key Specifications:
| | |
| --- | --- |
| Color | Black |
| Material | Steel |
| Item Weight | 22 lbs |
| Product Dimensions | 39.84″L x 39.84″W x 2.56″H |
Shape: The trampoline has a round shape, providing excellent stability while jumping. So, you can jump as high as you want without the risk of tipping over.
Size: The 35.5-inch model is the most popular size. It will give you a thorough workout while still being small enough to store away easily. In addition, people will love this shape and size because it's simple to use.
Durability: The frame is made of heavy-duty steel for durability. The two elastic cords are made of nylon for strength and safety. The extra padded mat of this trampoline offers comfort and support so you can jump for more extended periods without feeling sore or tired and have an improved lymphatic system.
Stability: This trampoline has four arched legs for extra stability. The arches also make it easy to pick up and move around. In addition, you can fold it up and store it away easily when you are not using it.
Bouncing ability: The two elastic cords provide a comfortable bounce so you can get a complete workout when jumping. You can reach up to 10 feet high. Tricks or exercises that require you to jump high can also benefit from this feature.
Weight capacity: The weight limit for this trampoline is 250 lbs which is enough for people of all sizes. You will love how this trampoline can accommodate people of all sizes and still provide a very effective workout.
Installation: This trampoline is easy to assemble and does not require any tools. You can have it set up and ready to use in minutes.
Warranty: JumpSport provides the following warranty description:
Steel Frame & Legs – Lifetime,
Mat – 2 years,
EnduroLast 2 Elastic Cords – 2 Years,
All other components – 1 year
Excellent customer service! They also have a customer service number you can call if you have any questions or problems with your trampoline.
Price: The price range for this trampoline is $235-$280, which is a reasonable value for all the features it offers. So you can have a great workout without breaking the bank.
Findings From Our Testing
The Jump Sports Cardio fitness rebounder didn't require any tools and was incredibly simple to put together.
It took us only a few minutes to set it up and make it usable.
The 35.5-inch diameter of this trampoline makes it an excellent fit for persons of all sizes.
Finally, this trampoline's two elastic cords gave it a sturdy bounce so we could jump and work out.
We highly recommend this one for those who want a simple trampoline to construct and a fantastic workout.
#3. RAVS Mini Trampoline
Key Features:
With a premium quality anti-slip PP jumping mat, this trampoline is durable enough for you to jump.
This mini trampoline is foldable, so you can easily carry it in a bag.
The rubber cap under the tube feet can reduce friction and prevent the trampoline from moving.
Five levels of height adjustable handrails make it suitable for both kids and adults as compared to those with only three levels.
Key Specifications:
| | |
| --- | --- |
| Color | Black |
| Material | Rubber, Stainless Steel |
| Pad Type | Safety Pad |
| Item Weight | 12 KG |
| Number of Springs | 28 (40-inch), 40(48-inch) |
Shape & Size: It is a Round shape trampoline with Two sizes available, 40 inches & 48 inches, which provides a comfortable jumping experience. Whether a professional or a beginner, this trampoline will give you excellent cardio exercise.
Durable Design: The design of trampoline is very sturdy and made of steel. The material used in the trampoline is of very high quality. You will feel very safe and secure jumping on it. It has additional handrails, which will give you more stability. The five-level height adjustment of handrails is a fantastic feature that makes them suitable for all age groups and different heights.
Foldability: The Ravs mini trampoline is foldable so you can carry it anywhere. The design makes it easy to store and transport. So if you are heading on vacation or traveling, this trampoline will be your reliable travel companion.
Anti-slip feature: The anti-slip feature will keep you safe while jumping on the trampoline. The mat is made up of high-quality PVC material, which is slip-resistant, so it reduces noise while jumping. People who often work on the trampoline will find this feature very beneficial.
Weight limit: The 40-inch size trampoline can support up to 350 lbs of weight, & 48-inch size has a maximum weight capacity of 440 lbs, making it suitable for everyone. As a result, you do not need to be concerned about weight restriction because it can support many people.
Warranty & Company services: The company that manufactures the Ravs mini trampoline is very responsive and offers exemplary customer service. It offers a one-year warranty on the product, so if you have any issues, you can quickly contact the company, and they will help you resolve them.
Bouncing springs: The Ravs mini trampoline has 28-40 high-quality springs that are durable. The springs are covered with zinc, so the cushion bounces well.
Price Range: $120-$160
Findings From Our Testing
The 28 top-notch springs in the RAVS small trampoline provide a fantastic bouncing experience.
This trampoline is a fantastic option for novice and expert jumpers who wish to enhance their cardiovascular health because it is also quite solid and well-designed.
Additionally, the trampoline is foldable, making it portable and simple to store when not in use.
Finally, you may have peace of mind knowing that the company provides top-notch customer service and a one-year warranty on the goods.
#4. BCAN Foldable Mini Trampoline
Key Features:
It has a steel frame that is 3mm thick and offers superior stability and load-bearing capacity.
The trampoline has 36 high-strength springs, which offer a robust rebound.
It has safe adjustable bars that provide four levels of height adjustment
The non-slip and wear-resistant foot pads make them safe to use and easy to store.
Key Specifications:
| | |
| --- | --- |
| Color | Black & Blue |
| Material | Alloy Steel |
| Pad Type | Foam Pad |
| Item Weight | 12.66 KG |
| Number of Springs | 32 |
Shape & Size: It's round shape trampoline. Due to its 40 & 48-inch frame size, it can be used indoors and outdoors. Also, if you have small kids at home, this would be a wise choice as it is safe and secure.
Durability: It is made of a 3mm steel frame built to last. This trampoline can improve your cardiovascular and lymphatic system because of its sturdy design. Moreover, you get a free T-shaped tool that makes the assembly process more straightforward.
Unique Features: The most attractive feature of this product is that it comes with a handle that makes it suitable for all ages. You can use it for a workout, or your kids can use it for play. This trampoline is a smart choice for improving your stamina and balance.
Portability: The BCAN mini trampoline is very easy to store and transport as it is foldable. You can take it with you on your next vacation or store it in your garage when not in use. The folded size is less than 1/4th of the assembled size, which makes it very convenient to carry around. In addition, the four holes constructed in the legs make it easy to add sandbags for outdoor use to keep them from blowing away.
Assembly: The product comes with a detailed instruction manual that makes the assembly process easy. All the tools required for assembly are also included in the package.
Warranty & Company support: The manufacturer provides a 2-year warranty on this product, which is a testimony to its quality. You can also contact their customer support if you have any product issues.
Bouncing system: It has 32 strong, closed, durable springs that provide a smooth, fun jumping experience. The bungee cord system is also very effective in providing a smooth and consistent bounce. Therefore, this trampoline is best suited for people of all ages and sizes who want to improve their lymphatic system. The 10 minutes spent bouncing is equal to 30 minutes of jogging and 1 hour of cycling, which is very beneficial for your health.
Weight limit: The weight limit of this trampoline is 330 lbs(40-Inch) and 440 lbs (48-inch), making it an excellent choice for adults looking to gain fitness and improve their lymphatic system.
Price Range: $130-$200
Findings From Our Testing:
The BCAN mini trampoline, according to our team of specialists, is a unique option for people of all ages who want to strengthen their cardiovascular system.
Plus, it is incredibly beneficial for enhancing your balance and endurance.
It is straightforward to assemble and store and also very portable.
This trampoline's handlebar enables you to use it for exercise and try different techniques safely.
Remarkably, the 32 sturdy, closed springs provide an incredible jumping sensation, which stimulates your lymphatic system. Thus, if you want a small trampoline that is strong, secure, and simple to use, this is a viable option.
#5. Newan Silent Fitness Trampoline
Key Features:
It has 30 thickened ropes which provide joint-friendly suspension
Made up of strong PP mesh, anti-wear, and tear-resistant round rebounding surface
It has 6 legs and supports users up to 330 pounds.
Anti-slip pads help to train a wide range of muscles and improve lymphatic drainage.
Key Specifications:
| | |
| --- | --- |
| Color | Blue, Pink, Green & Rose Red |
| Material | Polypropylene, Metal, Rubber, Steel |
| Pad Type | Foam Pad |
| Item Weight | 6.55 KG |
| Cords | 30 |
Size: The incredible 40-inch & 48-inch sizes make this trampoline fit for any user. These sizes help make the trampoline more enjoyable for children and adults. They can quickly achieve high bouncing heights and perform different exercises to get better lymphatic and cardiovascular health.
Shape: Hexagonal and round shapes with and without handlebar versions.
Durability: A thickened and strengthened steel frame is used to make the structure of this trampoline. This helps make the trampoline more durable and keeps it from wobbling. In addition, the black powder coating of the frame gives it a sleek look.
Safety Features: The users' safety is always the manufacturers' priority. That is why they used thick foam padding around the frame and springs. This helps to reduce the impact in case someone falls off the trampoline. In addition, the 6 legs are covered with an anti-slid rubber cap to prevent the trampoline from sliding around.
Portability: This trampoline is very easy to carry around because of its lightweight. You can easily take it with you on vacation or anywhere else.
Assembly: The instructions manual is very detailed and easy to follow. You will be able to assemble the trampoline in no time. However, you must use a unique tool with the trampoline to avoid any injury.
Weight capacity: The weight limit of this trampoline is 330 pounds for all the variations, which is quite reasonable. It means that even adults can use this trampoline without any worry. Whether they want to use it for bouncing or exercising, this trampoline can handle their weight.
Warranty & Company services: Newan provides excellent customer service. They are always available to answer your questions and help you with any problems you might have. In addition, the company offers a 3-year warranty on this product.
Price Range: $70- $115
Findings From Our Testing
It was pretty simple to put together the Newan Silent Trampoline. Following the manual's instructions, we could complete it in less than 10 minutes.
The trampoline is highly durable and built of top-notch materials.
In addition, this trampoline is safe for persons who want to enhance their lymphatic and cardiovascular health because of the foam padding surrounding the frame and springs.
The rubber anti-slip caps on the legs of the trampoline prevent it from sliding and reduce noise when in use. Therefore, if you want a high-quality trampoline that is sturdy, secure, and simple to construct, you should get it.
Buying Guide for Best Trampoline for Lymphatic Drainage
Finding an affordable trampoline for lymphatic drainage is not an easy task. But there are different types of trampolines available on the market. Choosing the most suitable trampoline for your home requires a lot of research and understanding. Here are some things to consider while buying a trampoline for your home.
Bouncing system:
As bounce is the most crucial thing to help the lymphatic system, it's important to select the trampoline with a more robust bounce.
There are two types of bouncer systems available. One is the "spring-free" system, and the other is the "spring-loaded" system. The spring-free system does not have any metal springs. Instead, it uses high-tension bungee cords to provide resistance. The spring-loaded system uses metal springs to provide resistance.
Material used:
The material should be thick and sturdy. It should be able to handle intense workouts because intense bouncing higher the lymph flow. It should also be rust-resistant and long-lasting. You must choose a trampoline made of high-quality steel material. There are many companies manufacturing trampolines nowadays. Make sure that the trampoline you buy is made of durable materials.
Weight capacity:
This is one of the most significant features of any trampoline. If you do not have enough weight-loading capacity, it isn't easy to play games and jump. So, make sure that the trampoline you buy has adequate weight-loading capacity. You should always buy a trampoline with a minimum weight rating of 300 to 400lb. If you want a high-performing trampoline for lymphatic drainage, then a trampoline with a weight rating of 330 lbs is better.
Size:
The size of the trampoline is an obvious factor to consider while buying. The size should be such that it can accommodate all your family members. You may want to consider a smaller trampoline if you have a small family. However, the larger the trampoline, the better it is for those with a large family. The recommended size of the trampoline is 35 to 40 inches so that all the members of your family can use it.
Shape:
The shape of the trampoline is also an additional factor to consider while buying. The most popular shapes of trampolines are round and rectangular. But there are other shapes too, such as square and circular. You need to select the shape of the trampoline according to the space available in your home. The round shape is the most popular and takes less space than the other shapes.
Cost:
Cost is a crucial factor to consider when purchasing a trampoline. You should choose a trampoline that fits your budget. You can opt for a used trampoline if you have a limited budget. But if you have a larger budget, you can buy a new one. Make sure to choose a trampoline that has a warranty.
Jumping mat:
The jumping mat is the most critical part of the trampoline. It should be made of PP mesh material to provide a smooth and comfortable surface for you to jump on.
Safety legs:
The safety legs of the trampoline must be made of high-quality materials and covered with a rubber cap. This will help to avoid any injury while using the trampoline for lymphatic drainage.
FAQs
Final Verdict
This article reviewed the five leading trampolines for lymphatic drainage in this article. These trampolines are of high quality and offer excellent value for money. Hopefully, this article will help you choose the right trampoline for lymphatic drainage. Feel free to ask us in the comments section below if you have any queries. We would be happy to help you out.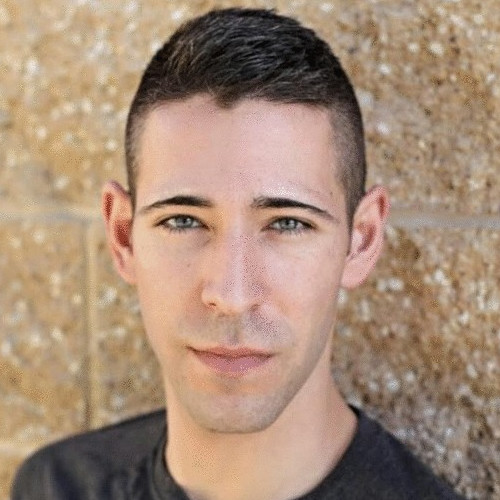 I have been involved in the world of gymnastics for over 20 years! I started gymnastics when I was 5 years old and excelled in the sport eventually finding a way onto a team where I competed throughout high school and into college. With a passion for gymnastics and specifically Trampolines, I have decided to start a blog TrampolineMag, A trampoline magazine. I will share all the reviews, suggestions, and things I have learned about trampolines to make your trampoline experience fun and safe.