Last Updated on December 6, 2022 by Charlie Nash
Trampolines are raised canvas sheeting or webbed mattresses with flexible shock cords and springy supporting them. Trampolines have been used in sports to bounce individuals to do gymnastic maneuvers while suspended in mid-air. With time trampoline parts wear out because of weather, intense use, and some other factors.
Now you need to maintain your trampoline regularly by checking for faulty parts to avoid injuries. The most important things in the trampoline are the mat and springs. Before the replacement of the mat & springs, you need to know the exact dimensions and size. So in this article, we will explain how do you measure a trampoline mat and springs.
Now would be the time to measure your trampoline. You must be capable of measuring your trampoline so that your leaping mat or net can be adequately measured. So, how to measure Trampoline Mat? Let's find out!
Why Should You Measure a Trampoline Mat?
Due to an incorrect estimate, you may end up purchasing matting and netting, which do not suit your trampoline. Trampoline mats are designed to endure wear and tear, making them exceptionally long-lasting. On the other hand, these trampoline mats might deteriorate with their sturdiness over time, and when they're not maintained, there is a risk of physical hazards.
Every trampoline does have its unique weight capability and could only bear a specific bit of load. Whenever the trampoline's weight-bearing capability is exceeded, the mats expand and droop. That's why you must be capable of measuring your trampoline so that you might change it without needing to hire a professional.
One should choose similar-sized jumping pads and netting and make sure they don't exceed the measures provided.
Measure a Trampoline Mat
It's important to remember that not all trampolines are of a similar shape. Trampoline mats come in various shapes and sizes, including square, round, rectangular, and octagonal.
The length of the trampoline structure may be used to assess the volume of a trampoline that is circular.
Directions to assess Square or Rectangular Trampolines:
To begin, commence with the two brief sides from the outside metal border of your trampoline.

Secondly, evaluate the opposing sides of the material, from the inside to the outside.

You'll need to re-evaluate the structure's circumference, and in this instance, you can estimate any two of the lateral surface. Those two dimensions can help you determine if your trampoline is rectangular or square.

You must measure the dimensions of the metal structure from one end to another to determine the size of the octagonal trampoline.

Carefully assess the framing after the springs have been correctly connected and the leaping mat has been properly fitted. When you follow these guidelines, measuring your trampoline will be painless and straightforward.
How to Measure Trampoline Mat?
Whenever you notice that your trampoline has begun to exhibit symptoms of abuse or neglect, you should suggest switching the mat to ensure your safety.
You may believe that changing the trampoline mat is a headache and challenging task, but it is relatively simple.
To begin, take measurements of your mat to ensure that you do not purchase an incorrect size. The following procedures should be kept in mind when measuring the trampoline's mat.

It would help if you began calculating from the trampoline's outer borders to determine its circumference.

Now, you should measure from one side of the border to the other. 

After that, you must examine the trampoline framework once more, however this time horizontally.

Start by looking at the combination of the two measures you've taken.

You can indeed be sure you're obtaining the precise dimensions of your mat if you measured twice.

It's important to remember that not every trampoline seems to be the same size. Trampoline mats come in various shapes and sizes, including square, round, rectangular, and octagonal.

To gauge a circular mat, bend the mat into a semi-circle and measure the straight edge of the semi-circle.
When you still think you won't be able to accomplish it alone, enlist the help of your household. Request that they estimate the length and afterward compare the two measurements.
You may also seek advice from professionals before purchasing your replacement trampoline mat. They'll give you the exact measurements, and you'll be able to change your mat to prevent any mishaps.
How to Measure Trampoline Springs?
The trampoline springs can stretch and generate the necessary pressure for leaping. Trampoline springs are composed of the best-grade strands to endure stress and load.
However, cause of the weight this has carried over the decades, the springs might become brittle and extend over time. So there's a risk they'll fall apart as well.
Whenever the springs begin to wear out, you will notice that the leaping action is no longer as intense as it once was.
A trampoline spring that has snapped might cause an accident. Also, when you are using your trampoline after the shocks have worn out, you risk causing damage to the trampoline mat.
The mats would be pushed to one edge when you jump, putting more significant strain on the trampoline mat and the springs.
As a result, it's critical to inspect those springs once a month and make sure they haven't broken. When you see that the springs have cracked or are exhibiting symptoms of deterioration, you should repair them as soon as possible; otherwise, they might be harmful to your children and you.
It's simple to measure the trampoline springs. However, to better understand how to measure the length of the springs, use the methods given underneath.
Three springs are usually seen on a trampoline. These three springs must be removed from the trampoline.

After that, using a tape measure, determine the length of the spring from one side to another. The procedure must be followed for all three springs.

The next step is to match three of the results.

Whenever you examine the three numbers, you'll see how precisely the springs were measured. You should buy new springs and bring your trampoline back from the dead when you have the measurements.
Why do Trampoline Mats Need Replacement?
Trampoline mats are designed to endure wear – and – tear, making them exceptionally long-lasting. On the other hand, the trampoline mats might deteriorate in terms of their resilience with time, and when they're not maintained, there is a risk of accidents occurring. Trampoline mats may lose their tensile strength for three main reasons. These are some of the primary causes:
Overweightness
When the trampoline's weight-bearing capability is exceeded, the mats extend and slump. Each trampoline seems to have its unique weight capability and could only bear a specific amount of weight.
Bad Weather Conditions
The trampolines are kept outside your home, and, as you might imagine, they are subjected to a variety of weather variations. Moisture, for instance, might compromise the trampoline matting's stability and cause the trampoline's hinges to corrode. Snow puts a massive strain on the surface, which causes it to skimp. When you would like your trampoline to last for generations, you need to take steps to preserve it from the elements. Some hazards or adverse health of the mats is another significant reason for your trampoline mat aging. Your trampoline mat might be destroyed if bushes or pyrotechnics fall onto it.
Sharp Objects Leading to Trampoline Tears
Something pointy or dangerous must be advised to stay away from the trampoline. Obviously, sharp objects are capable of tearing trampoline mats, making things more complicated for you. Your children would have no idea how much hurt and destruction they may do when they jump on trampolines that are beginning to erode.
As a result, it is your responsibility to inspect the matting and springs at least once per month or following a severe snowfall or rain to avoid fatal crashes.
Whenever replacing trampoline mats and springs, make sure they are accurately measured. Ultimately, your security is in your control, and you must exercise great caution.
Frequently Asked Questions

(FAQs)
Final Thoughts
Well, there you have it – your ultimate guide to 'How to Measure Trampoline Mat.' Because of the exposure to factors including sun, rain, snow, and, naturally, children, outdated trampolines tend to tear out components. This might create difficulty of where to obtain the necessary replacement components. Therefore, the first stage in the procedure is to measure the part that has to be changed accurately.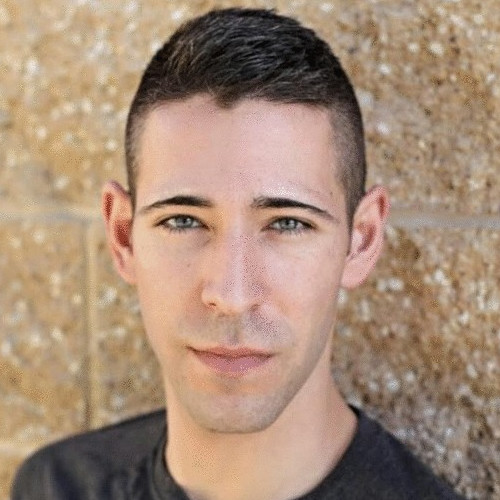 I have been involved in the world of gymnastics for over 20 years! I started gymnastics when I was 5 years old and excelled in the sport eventually finding a way onto a team where I competed throughout high school and into college. With a passion for gymnastics and specifically Trampolines, I have decided to start a blog TrampolineMag, A trampoline magazine. I will share all the reviews, suggestions, and things I have learned about trampolines to make your trampoline experience fun and safe.