Last Updated on December 8, 2022 by Charlie Nash
If you have ever played on a trampoline, then you know how exhilarating it is. Trampolines are a fun and inexpensive way to jump around. But how long do trampolines last? Did you know that the average life expectancy of a trampoline is only a few years? So, you can imagine that when you purchase one, you probably want to keep it for as long as possible.
However, it will start to sag after ten years of jumping on your trampoline. That means that you will have less bounce, and it will take more effort to jump higher. In addition, as the years pass, the springs weaken, and the fabric cover will tear, making your trampoline unsafe for the kids or adults who use it.
In this article, we'll discuss how long does a trampoline last? And how to maintain it so it will last as long as possible. Let's get started.
How long Do Trampolines Last? The Life Expectancy of a Trampoline
When we talk about the life expectancy of a trampoline, we're talking about the amount of time it will take before the springs wear out. No matter what type of trampoline, they all have springs that hold up the fabric cover. When these springs wear out, the trampoline will need to be replaced.
The average life expectancy of a trampoline is around 10 – 15 years, depending on how much wear and tear it receives.
Life of Spring:
The springs are the most crucial part of a trampoline. They provide the bounce that makes jumping on a trampoline so fun. These springs will usually last around 3 – 5 years.
How often should you replace spring?
You should replace your springs every 3 – 5 years or as soon as you notice they're starting to sag. This will help keep your trampoline in good condition and prevent accidents. Always buy quality springs because as we mentioned springs play a vital part in trampoline fun.
Life of Mat:
The mat is the part of the trampoline that you jump on. Unfortunately, it's also the part that will take the most abuse. The mat will usually last around 5 – 10 years.
How often should you replace the mat?
You should replace the mat every 5 – 10 years or as soon as you notice any holes or tears. As the mat starts to wear out, it will lose its bounce and become dangerous to jump on. We recommend mat replacement as soon as your trampoline mat wears out.
How to maintain the mat?
To maintain the mat, you should regularly check for holes or tears. You should also ensure that the mat is clean and debris-free. If you have a hole in the mat, you can patch it with a piece of fabric or tape.
Life of Frame:
The frame is the part of the trampoline that holds up the mat and springs. It's usually metal or plastic and lasts around 10 – 15 years.
How often should you replace the frame?
You should replace the frame every 10 – 15 years or as soon as you notice any rust or damage. A damaged frame can be very dangerous and cause the trampoline to collapse.
How to maintain the frame?
To maintain the frame, you should regularly check for rust or damage. If you see any, you should sand it down and apply a coat of paint or rust-resistant coating. You should also ensure that the frame is properly secured to the ground, so it doesn't collapse.
The Five Most Common Causes of Trampoline Failure
There are five most common causes of trampoline failure:
1. Improper Setup:
If your trampoline isn't set up correctly, it can collapse and cause injuries. So ensure you follow the instructions carefully when setting up your trampoline.
2. Poor Maintenance:
It can quickly become unsafe if you don't regularly check your trampoline for damage or wear and tear. Make sure to inspect your trampoline periodically and replace any damaged parts.
3. Heavy Use:
If your trampoline is used excessively, it will start to wear out faster. Try to limit the time that people jump on the trampoline and take breaks in between. If you are an excessive user of trampolines we recommend you the heavy-duty trampoline.
4. Weather:
Bad weather can damage your trampoline. If there's a storm, take your trampoline down and store it in a safe place. Don't expose it to too much sun, as this can cause the fabric to fade.
5. Poor Quality:
If you buy a cheap trampoline, it's more likely to break down sooner. Make sure to buy a trampoline from a reputable brand and that it has a good warranty.
What Can You Do to Extend the Life of Your Trampoline?
There are ten things that you can do to extend the life of your trampoline:
Keep it Clean
A good rule of thumb is to wipe down the trampoline at least once weekly. The only exception is if it's been raining, snowing, or sleeting, the trampoline may need to be removed more frequently.
When cleaning the mesh part of the trampoline, you want to ensure you get all the dirt out. If the mesh is clean, the entire surface of the trampoline will be clean.
Maintain Proper Sizing
You can always have a professional inspect your trampoline every few years to see if it needs to be sized up or down, but you should ensure that your trampoline is properly sized for the children who will be using it.
Use a Cover When Not in Use
If you're worried about damage to the trampoline, consider buying a cover. Covers are designed to protect the trampoline from rain, wind, snow, and other elements.
Take Regular Maintenance Care
Regular maintenance care means that you check the trampoline for any damage. For example, you can examine the springs, inspect the netting, and ensure that the wheels are not stuck or loose. Maintaining your trampoline is essential. This includes regular inspection and making sure that the trampoline is in a clean and safe condition.
Maintain the Correct Level of Spring Pressure
When you're maintaining your trampoline, make sure you use the correct amount of pressure to keep the trampoline stable. You can constantly adjust the spring pressure to suit your needs.
Protect Your Trampoline from Animals
Keep animals and your pets away from the trampoline. They can damage the trampoline by chewing on the frame or getting caught up in the mesh netting.
Maintain the Netting
Make sure that the netting on your trampoline is kept taut. If it sags, the trampoline can be damaged by the weight of the person sitting on it.
Make Sure that the Safety Gear is Stored Safely
Make sure that the safety gear is stored safely. This includes the straps, handle, and safety nets.
What Are Some Things to Look Out for in a Trampoline?
Trampolines are fun and an excellent place for kids to play and learn. But, they also can be dangerous if you don't take a look at some of the most common dangers and how you can avoid them.
Ask For a Safety Certification
The Consumer Product Safety Commission (CPSC) has a certification program that requires manufacturers to pass tests on their products and maintain records of any problems they've experienced. This certification is the only way to guarantee that a trampoline meets the CPSC standards.
Check the Warranty
All trampolines sold after July 2015 must have a warranty. The warranty covers the frame and springs of the trampoline. Most warranties are between 1 and 3 years.
Make Sure it's Sturdy
The springs and frames should be made of steel. It should be able to hold up to 200 -300 lbs. You'll want to check to ensure there are no cracks in the frame or springs and that it's properly aligned.
Inspect the Area Around it Regularly
The area around a trampoline should be clear of anything that could get caught in the netting, like toys, shoes, sticks, and rocks. Make sure the frame and the safety netting are in good condition. Also, inspect the area for holes or tears in the net.
Clean up After You Use it
Make sure you clean up the area around the trampoline before you go home. This includes making sure that there are no pieces of broken netting or other trash lying around.
Keep Your Kids Safe
Kids should never bounce on a trampoline without a parent's supervision, especially if they don't know how to jump. If your kids are learning, they should do so in a group with other kids.
Conclusion
Trampolines are fun, affordable, and safe. However, you need to take the necessary precautions to ensure that they last for years to come. Hopefully, you have got the estimate of how long do trampolines last. By following the tips above, you can ensure that your trampoline is safe and will provide years of enjoyment for your family.
What steps do you take to ensure your trampoline is safe and lasts for years? Let us know in the comments below!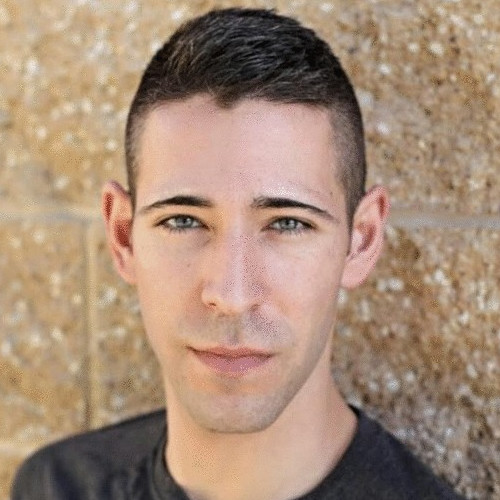 I have been involved in the world of gymnastics for over 20 years! I started gymnastics when I was 5 years old and excelled in the sport eventually finding a way onto a team where I competed throughout high school and into college. With a passion for gymnastics and specifically Trampolines, I have decided to start a blog TrampolineMag, A trampoline magazine. I will share all the reviews, suggestions, and things I have learned about trampolines to make your trampoline experience fun and safe.