Last Updated on December 6, 2022 by Charlie Nash
A trampoline is equipment that you use nearly every day of the week. But sometimes you need to disassemble your trampoline, whether that's because of the idea of an outdoor restoration because you need to replace some grumpy parts, or because you've agreed to sell it, or because it's winter, so you need to prevent your trampoline from the climate.
Some individuals feel that disassembling a trampoline is too simple, while others believe it is tricky. Actually, trampoline disassembly is simple for those who have learned how to disassemble a trampoline, but it can be problematic for those who are unfamiliar with the procedure.
Disassembling a trampoline is the opposite of assembling or installing it; it will also take some time. However, if you still find it hard to understand how to disassemble a trampoline. You will get your solution in this article.
What Tools do You need to Disassemble a Trampoline?
A trampoline may be taken down without the use of any special tools. It may appear challenging to disassemble one, but all you want is a 10mm spanner and a Phillips head screwdriver for the frame in particular, and you'll be halfway there.
You might want a spring tool for the springs. However, if you continue reading, you'll discover the simplest way to disassemble a trampoline without the typical trampoline toolkit. But a Phillips head screwdriver and a power drill with a 10mm spanner would suffice.
#1. Disassembling Tools in the Package
If you purchased a new trampoline, it should come with an assembly kit. It typically contains a screwdriver, a spring extractor (also known as a spring tool), and a rubber mallet. These tools will also aid in the disassembly of your trampoline. If you purchased a used trampoline, you might be lacking these tools, but that is not the end of the world since we will show you how to disassemble a trampoline using items you already own.
#2. Hand Gloves
Wearing hand gloves when disassembling the trampoline will improve efficiency and safety. Hand gloves come in a variety of styles. However, in this case, you should use working hand gloves. You can select double-coated work gloves to assist you with a variety of tasks.
Many individuals may question if gloves are genuinely essential. It is always preferable to utilize them. Because they protect your hands from cuts, dirt, and other contaminants. Furthermore, the frame and springs are metal items that can injure you at any point. As a result, precautions must be taken.
#3. Electric Drill
If you have an electric drill, you can do the task more swiftly and simply. However, not all trampolines require the use of an electric drill to disassemble. As a result, if you intend to replace the trampolines frequently and are prepared to build and remove them on your own, you might consider purchasing an electric drill.
Before you begin with the disassembly of the trampoline procedure, make sure you have all of the tools and accessories listed above. If you don't have a gadget or accessory, we recommend that you get one. This toolset will also come in handy in the future when it comes time to set up or take apart your trampoline.
How to Take Springs off and Disassemble Corroded Trampoline?
Disassembling a corroded trampoline is relatively tough than normal ones. You need to be a bit careful and have all the necessary equipment to take apart that trampoline. Because if you don't take safety measures, it can harm you.
If your trampoline is rusted and you don't know how to disassemble it, don't worry. We have brought a safe guide for taking off the springs and disassembling the corroded trampoline.
How to Take off the Springs
Completing this work may be difficult if you are unfamiliar with a few job-related techniques. You may or may not have a spring tool. In either case, removing the springs from your trampoline will only take a few minutes if you follow our instructions.
Here's where an abandoned spring comes in helpful: attach an old spring from the frame side to the spring's hook you wish to remove, then lift it towards yourself, and that particular spring will come right off. When doing this procedure, ensure that you are not pulling the springs through one side all at once; you wouldn't want the springs to burst off at you!
You may also take them down with a pair of pliers. Grab the spring with the pliers from the hooks on the matting side and pull up. This might not be a good decision if the springs are very rusted since the strain applied by the pliers may cause the springs to snap.
5 Steps on How to Disassemble a Corroded Trampoline
Taking apart a corroded trampoline might be difficult if you don't pay attention. When you handle a rusted trampoline, it becomes unpredictable. First and foremost, be careful that you are always wearing gloves. Unbuckle the safety pads before focusing on removing the springs.
When it comes to rusty springs, you must, and we repeat, must follow these exact instructions: Choose the first spring to be removed, then remove the one on the other side. Continue in this manner until no springs remain. The frame should then be gently removed. As you disassemble each component with a screwdriver, you may want assistance.
How to Disassemble A Trampoline?
Before you learn how to take down a trampoline, you must have the necessary tools and ensure that the trampoline is clean. Before you begin the process, you and your partner (friend or anybody) should put on hand gloves. Hand gloves are essential for your safety, which is the most crucial factor. We've broken it down into five steps to make it easier to understand how to disassemble a trampoline.
#1. Take-Off Net, Ladder, and Poles
How to disassemble a trampoline with a net? First and foremost, you should remove any extra trampoline accessories. The safety enclosure net, usually attached at the top of each pole, is the first thing to be removed. Some safety nets include sleeves that go through each enclosure pole; these net sleeves must be removed from the bars.
If there is a basketball hoop, you must also untie it. After completing the net detachment, fold it and store it in the box. Wrapping tape can be wrapped around the poles to protect them. You may now disassemble the ladder by simply untying it and holding it in the box.
#2. Remove the Safety Covers
The safety pad is a single-piece PVC or other material structure with a foam-padded spring cover. It's similar to spring and frame protection. The spring pad protects the frame's edge and any metal springs from the impacts of the weather.
Untie the knots in the trampoline pads. If a flaw is discovered, label it with sticky tape so that you may correct it before using it the following year. Untying tight knots may require the use of a key. After you've undone all of the knots, fold the safety pad and store it in the box. It's conceivable that the spring cover is attached to the frame, in which case you'll need to untie it before removing it.
#3. Disassemble the Springs
It is now time to extract the springs; you will need a spring puller tool for this. If you don't have or do not want to choose a spring puller tool, you can substitute a screwdriver, pliers, or caulking gun. While removing the springs, you must use hand gloves. Each spring has two sides, one closed on the mat side and the other on the frame side. One spring should be pulled from the open end and then wholly extracted from the mat's V-ring.
#4. Fold the Mat
After you've removed the springs, your trampoline is little more than a steel frame. The attractive jumping mat is already separated from the trampoline. You must now fold the mat neatly. Simply place the treadmill mat on the floor and fold it in from the center. After that, fold the mat in halves from all sides to fit it inside the storage box.
#5. Take Apart the Frame
As you work with the frame, you may encounter a particularly obstinate frame. Make this process simpler by applying a penetrating oil of your choice and letting it rest for at least 10 minutes. Then, to make this process go faster, take the top screws first so that you can pull down the supports by lifting the ring. If the tubes of the legs do not come off immediately, rotate them, and they will simply come off the ring.
After that, you will have the complete ring; you may now separate it and store the components. Hopefully, you have learned how to take a trampoline down and implemented the guide to secure the trampoline.
Conclusion
A trampoline must be disassembled for several reasons. It will keep your trampoline from deterioration and may save you money. Take caution when disassembling the trampoline, especially the springs and frames.
After reading the above guidelines, we now hope that you understand how to disassemble a trampoline. Now, it is your responsibility to teach these fundamentals to others. Reinstall your trampoline after the winter for new skills and enjoyment!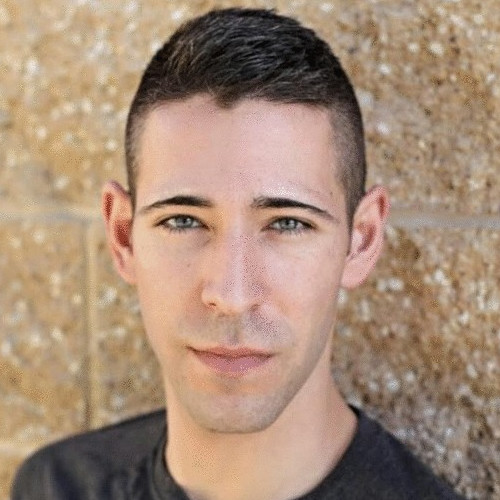 I have been involved in the world of gymnastics for over 20 years! I started gymnastics when I was 5 years old and excelled in the sport eventually finding a way onto a team where I competed throughout high school and into college. With a passion for gymnastics and specifically Trampolines, I have decided to start a blog TrampolineMag, A trampoline magazine. I will share all the reviews, suggestions, and things I have learned about trampolines to make your trampoline experience fun and safe.