Last Updated on November 15, 2022 by Charlie Nash
Trampolines are great for your family to have fun during the summer. Trampoline season is over, but you can't neglect your trampoline. Some people will be storing trampoline for winter. There are some things that you need to do before the snow starts flying. Ensure that any springs or metal pieces are covered with a protective layer to keep them from rusting. You should also lubricate all moving parts and store your trampoline or cover the trampoline so that it won't be exposed to extreme weather.
Are you wondering what to do with trampoline in winter? In this guide we will explore all possible options on how to winterize a trampoline and how to protect the trampoline in winter and snowy weather.
6 Steps on How to Winterize Trampoline
Winterize trampoline is a process that involves taking it down and storing it when the weather is no longer suitable for outdoor play. The process can vary from one trampoline to another but often involves enclosing the frame in a large tarp.
What You'll Need:
Time: 2-3 hours

Equipment: Tarp, bungee cords/rope
Step 1: Cover the Trampoline
The very first thing that you need to do is cover your trampoline and make a shelter. It will protect it from snow and rain. However, you should make sure that there is a gap between the shelter and trampoline not to touch any part of the trampoline.
Check trampoline covers in different sizes.
Step 2: Remove Ropes
After covering the trampoline, remove all ropes attached to your trampoline's enclosure net. It is necessary because heavy winds during the winter season can cause damage to your trampoline's net and ropes by breaking them.
Step 3: Cover the Enclosure Net with a Protective Net
How to winterize a trampoline with a net? If your trampoline has an enclosure net, then you should cover it with protective netting. You need a protective net big enough to wrap the trampoline without taking down the enclosure net.
The protective net will prevent the enclosure net from getting damaged in heavy winds. It also prevents small-sized debris like leaves and twigs from falling on the trampoline mat. A protective net can also avoid moisture from touching the mat and the snow effect on the mat. You can also remove the cover altogether.
Step 4: Cover the Metal Framework
The next thing that you need to do is cover your metal framework. This will protect it from snow and rain. Make sure that the cover doesn't touch any part of the metal frame of your trampoline.
Step 5: Remove the Ladder from Trampoline's Metal Frame
After covering the metal framework of your trampoline, remove the ladder from it. The reason for this is that heavy winds can blow the ladder away, and it may cause damage to your trampoline or any other property if it falls on it.
Step 6: Place Trampoline in Storage Shed or Garage
Now, you can place your trampoline in a storage shed or garage away from snow and rain. You should make sure that there are no obstacles around the building where you put your trampoline for storing it during winter. If possible, keep your trampoline where sunlight doesn't fall directly on it.
Following all the steps, I am sure you have learned how to store trampoline in winter. These are easy and best ways to protect it from damage caused by snow or water. You should store your trampoline indoors during winter if there are chances of heavy snowfall and rain where you live.
How to Protect Trampoline in Winter?
Winter is on its way, and it is time to protect your trampoline from intense weather. After you have completed this essential routine, your trampoline will be ready for the cold weather. Follow these easy steps for a safe and enjoyable winter.
1) Place a Tarp over Your Trampoline
Ensure that the tarp is large enough to cover both the mat and springs. A thick plastic sheet should be sufficient, although transparent material will allow you to monitor for damage over the winter months.
2) Store the Enclosure Netting
Store your enclosure netting beside your trampoline or, if possible, remove it.
3) De-Winterize Your Trampoline Springs
You should only de-winterize your trampoline springs if they have been exposed to salt during the winter months. To de-winterize them, spray them with a garden hose and allow them to dry in the sun.
Can You Use Trampoline in Winter?
Yes, you can use a trampoline in winter. As we all know, trampolines are famous for fun and excitement. In addition, it provides a healthy workout activity to the body of the people that is why it has become popular these days.
A trampoline is designed to provide an enjoyable workout solution for your entire family through bouncing. It is, however, not only a play material for kids and teens but also for adults.
The most common problem with the trampoline is winter which makes it unusable during this season. If you don't take proper care of your trampoline, then it will be poorly damaged and will become useless in no time. There are different winterizing techniques by which you can save your precious trampoline from damage. If you have the space and know-how to disassemble a trampoline, that's the best option.
Safety Tips to Use Trampoline in Winter
Winter is the best time to use your trampoline. However, if you aren't using it during this period, make sure to protect it against the elements by making these simple preparation steps when trampoline winterized.
Also Read: Best Water Trampolines
Drain Water
One of the most critical things in winterizing outdoor home equipment like your trampolines is draining water. It prevents it from freezing during the cold weather, which is an important step in maintaining your trampoline equipment year-round. Make sure to drain water by spinning your trampoline's mat so all the collected rainwater will be released off the mat.
Cover It Up
Covering your trampoline with a trampoline cover or a tarp is an excellent way to protect it from the elements. The cover should be a water-resistant one, which will prevent any snow and ice from accumulating on top of your mat. This will also shelter your trampoline from the sun's harsh UV rays that can cause damage to the mat during summertime. You might want to add some extra water-resistant protection for your trampoline's enclosure by using a tarp or cover.
Keep It Clean
Keeping your trampoline clean is vital to make sure it will last longer. Remove any dirt, leaves, branches, or other debris on the mat with a stiff brush to prevent mildew from forming. Trampolines exposed to dirt or mud during wintertime can become moldy and collect wet spots that are dangerous to jump on. This will damage the mat over time, which you certainly don't want.
Cover Jumping Area
Your trampoline's jumping area should be covered with a tarp for protection against rain, snow, ice, and other elements. Then, you can cover this tarp with a thick cover or other insulation materials that will help keep the jumping area dry and free from snow.
Lubricate Moving Parts
Lubricating moving parts will prevent rusting during the winter season, so trampoline equipment doesn't deteriorate over time. Any moving parts of the trampoline should be lubricated, which includes bolts and hinges.
Clean Metal Surfaces
Keeping metal surfaces clean will prevent them from rusting during the cold season. Likewise, the trampoline's metal parts should be free from rust or dirt to maintain their condition, so they don't easily break when winter hits hard.
Trim Tree Branches
Trimming tree branches hanging over your trampoline is important to maintain its safety during wintertime because ice and snow can get stuck on the tree's foliage, forcing it to drop onto the mat or jumping area. Cutting back trees close to or touching your trampoline's frame will prevent them from forming these hazards.
Keep It in a Shed
Storing your trampoline in a shed or other enclosed area away from direct sunlight during wintertime is an essential step toward protecting it against the elements. In addition, this will allow your trampoline to get some rest before being used again next spring, which can help prolong its life for longer and improve its performance.
Don't Let Water Get into the Jumping Area
Keeping the trampoline's mat and jumping area free from water is important to make sure it will be dry during the wintertime. If your trampoline jumps over standing puddles of water, the moisture can get trapped underneath the mat and make it soggy. This can cause it to crack, which will damage the mat over time and lead to hazardous conditions during use.
Bring it in During Severe Weather
Your trampoline can be damaged by ice and snow accumulation as well as the sun's UV lights, so you should bring it inside if severe weather is forecasted. There are outdoor covers that can protect your trampoline from the elements without removing it from its enclosure, so you might want to consider using them during wintertime.
Also Read: How to Keep a Trampoline from Blowing Away?
How to Keep Snow off Trampoline?
The best way is to place your trampoline under shelter or keep it inside when it snow. But, if you don't have that option, you should take the following trampoline winter care steps to protect your trampoline in winter:
Use Trampoline Snow Cover: Using a good quality winter cover is suitable if you intend to leave your trampoline in one place, and it is a good idea to find a cover designed for the trampoline size you own.
Keeping your trampoline covered during the winter months can keep it in excellent condition for many years to come. The cover will also protect your trampoline from any damage due to snow, ice, or other debris which may fall on it.
Use a Tarp or Plastic Cover: Trampoline snow covers can be expensive, so you can use a tarp or a thick plastic cover to keep the snow off. Make sure you remove the snow regularly and don't let it sit on the covers.
SnowBlower: In my experience, a snowblower is a big help. If you have a snowblower, use it regularly to blow the snow on trampoline.
When the trampoline has a heavy layer of snow on the top, you should remove it. Snow can get heavy and exceed the trampoline weight limit. Make sure to remove snow regularly; otherwise, it can break, bend or damage the frame of your trampoline.
Can I Leave My Trampoline Out in the Winter?
In my experience, as long as there is no snowfall, your trampoline in winter will be safe outside. However, you need to take regular care of your trampoline to ensure that it's in usable condition in Summer. So, to sum it up, trampoline winter care becomes an essential factor if you want to leave your trampoline outside. But if you are really protective of your trampoline and have storage space, I suggest you take down the trampoline and store it.
It would be best if you could cover the trampoline in winter properly to prolong its life. Winter is when trees lose their leaves, and it becomes easier for the sunlight to penetrate through the tree canopy. In addition, it helps ground heating, which in turn melts out snow, leaving bare patches of grass or even mud, making it difficult for the trampoline mat to sustain a person's weight. This will lead to the collapse of that particular section of the trampoline mat which invites injury.
FAQs
Final Word
When the snow starts to fall, it might be time to winterize/store your trampoline. Whether you have a backyard or front yard trampoline, follow the steps to help protect it from winter damage so that when spring comes again next year, you can jump right back into action! In this post, we have provided information about how to winterize a trampoline for storage and ways to prevent frostbite in cold climates. We hope these tips are helpful and you can enjoy your trampoline when spring arrives. Stay safe!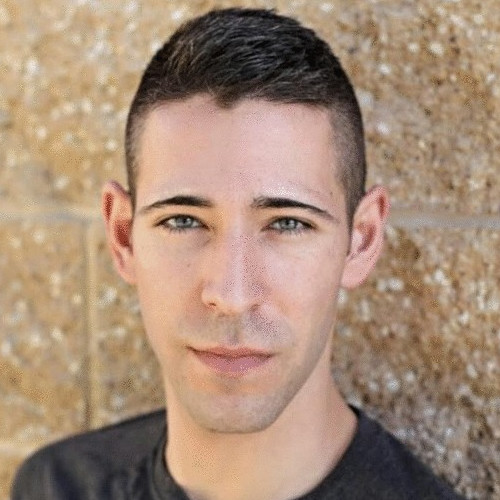 I have been involved in the world of gymnastics for over 20 years! I started gymnastics when I was 5 years old and excelled in the sport eventually finding a way onto a team where I competed throughout high school and into college. With a passion for gymnastics and specifically Trampolines, I have decided to start a blog TrampolineMag, A trampoline magazine. I will share all the reviews, suggestions, and things I have learned about trampolines to make your trampoline experience fun and safe.